Navigate App
With today's growing demand for interactive learning technology, OD-OS has developed a platform for implementing the best approach to retinal laser treatment. The Navigate App.
Navigate is a free, interactive tool designed to support residents' and team education – both on-site and online.
The platform is already being used successfully in German University Hospitals with overwhelmingly positive feedback.
Instructors and participants use Navigate App to develop laser treatment strategies based on diagnostic images from different sources (OCT, OCT-A, FA).
Tasks introduce learners to:
Physical basics of laser-tissue interaction on the retina
Decision-making strategies of when to use laser
Optimal treatment planning for threshold/microsecond pulsing laser
Interactive Webinar
CSCR - A deep dive into navigated subthreshold laser treatment strategies, with interactive case session using Navigate App
available on-demand
watch webinar
Online CME Laser Course (German Language)
Interactive course with Navigate App
90min for 4 CME credits
go to website

Getting started with Navigate App
Navigate App is independent from the laser system you are currently using.
You can download the app with your iPad and iOS 11.0 and higher, from the iOS app store.
Access to the app is restricted to ophthalmologists specializing in retina care.
To request access, please complete the registration form.
IMPORTANT: Please check your Email inbox and confirm your registration.

The app is pre-loaded with demo cases. To request additional application specific case libraries and for more questions, please contact navigate@od-os.com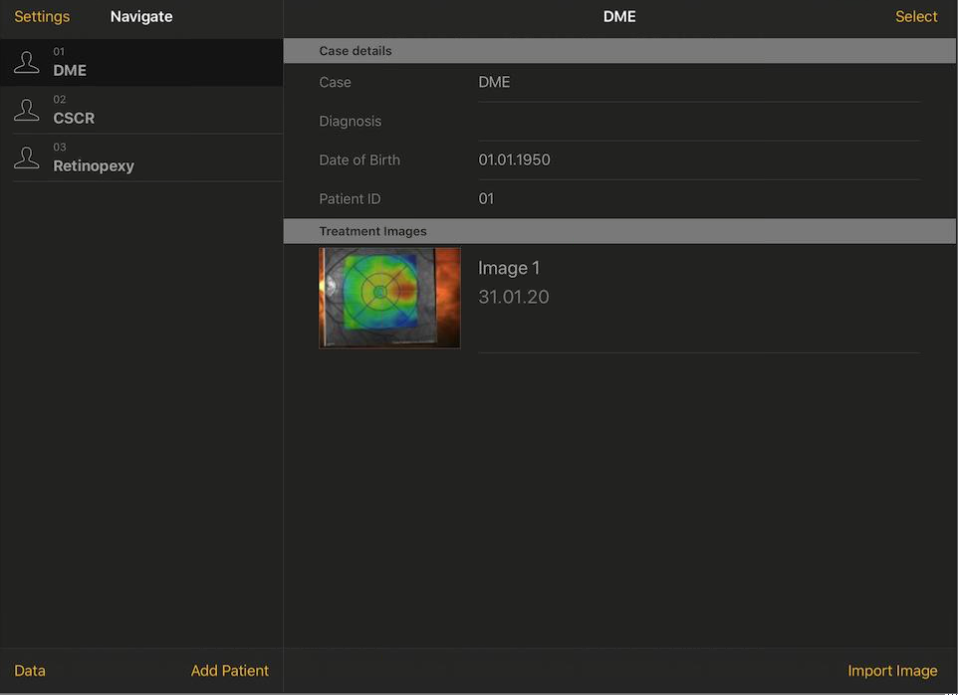 How to use the Navigate App Interface
Please refer to this quick guide on how to use the Navigate App interface for development of treatment plans.