Webinar - Navigated Laser Therapy Moving into Clinical Practice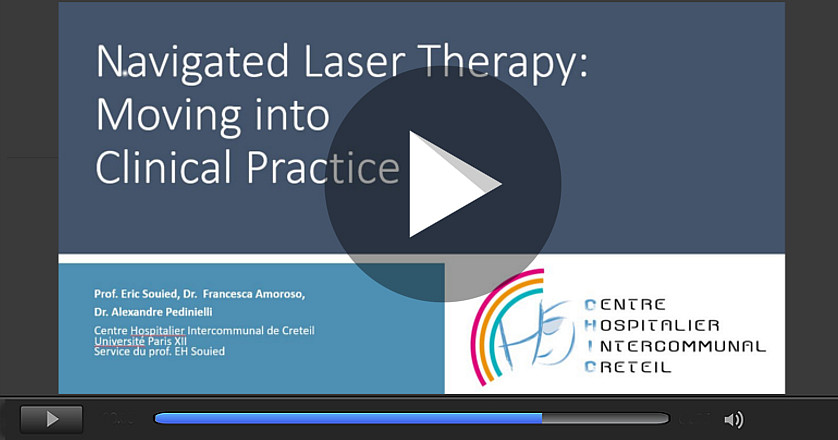 with Prof. Eric Souied and his team
Join Prof. Eric Souied, Dr. Francesca Amoroso and Dr. Alexandre Pedinielli - the first users of pre-planned pan-retinal photocoagulation (PRP) in clinical practice - in this exclusive webinar. Learn more about modern-day laser treatment planning and its use in Diabetic Retinopathy, Macular Edema and other indications.
The recording is available on-demand including the full Q&A session on the unique range of clinical cases presented.
Learning objectives of the webinar:
Principles of navigated laser and application in a broad application spectrum ranging from focal treatment to rapid pre-planned PRP.
Using treatment plan transparency for discussion with colleagues and in ensuring a constantly high standard-of-care.
Adopting subthreshold treatment options e.g. microsecond treatments as a patient-centered alternative.
If you find this a valuable resource, please share it with your colleagues.

Already registered? click here