OD-OS Offices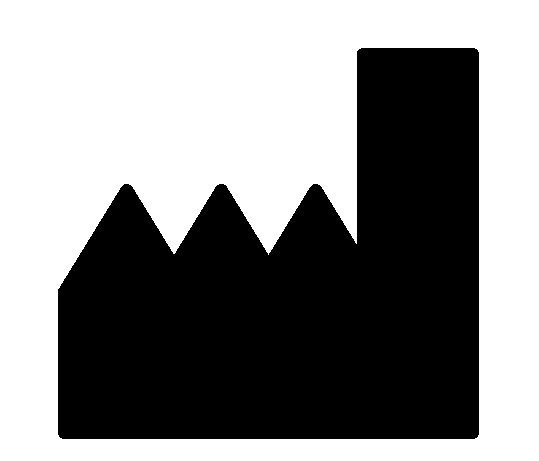 OD-OS GmbH
(near Berlin, Germany)
Warthestr. 21
D-14513 Teltow
GERMANY
phone: +49 (3328) 31 282-100
fax: +49 (3328) 31 282-999

OD-OS Inc. (USA)
6201 Oak Canyon Drive,
Suite 200
Irvine, CA 92618
USA
phone: +1 (949) 415 7258
fax: +1 (949) 415 7259
Online Booking Calendar
Schedule a virtual demo product demonstration in a realistic clinical setting via our online calendar.
Book your slot
Global Service Contacts
If you have a service inquiry related to your Navilas® Laser System, please contact our local business partners. For contact details in your region, please see below.
Please send the following information:
Name of clinic
Contact person (Name, Email, Phone number)
System ID of your Navilas® Laser System (on the back of the ebox)
A short description of your problem.
Please follow the link, for a service contact in Germany/Austria or the United States.
OD-OS partners worldwide
Europe / Africa

Armenia
Geo Nal LLC
13 Khanjyan
0010 Yerevan
Armenia
Phone: +37 (410) – 584873


Czech Republic
Trenčianska 47
821 09 Bratislava
Slovakia
Phone: +421 (2) 5263 1441
E-Mail: office@sk.cmi.sk


France
118 rue de Chevilly
94240 L'Haÿ les Roses
France
Phone: +33 (0) 954 180 305
E-Mail: info@sanotek.com


Greece / Cyprus
Via Privata del Gonfalone 3
20123 Milano (MI)
Italy
Tel : +39 3806383390
E-mail: sales@vsbiomed.com

Hungary
Liliom utca 52. l. emelet 8
H-1094 Budapest
Hungary
Phone: +36 1 455-0622
Email: office@vitreus.hu
Ireland
8 Railton Road
Wolseley Business Park
Kempston, Bedford
MK42 7PN
United Kingdom
Phone: +44 (1234) 302233
E-Mail: info@instinctiveuk.com


Italy
Via Fratelli Bandiera NCC -
80026 -Casoria (NA)
Italy
Phone: +39 (081) 584 82 87
E-Mail

Latvia
Medlog SIA
Tiklu iela 11a-4
LV-2010 Jurmala
Latvia
Email: info@medlog.lv
Phone: +371 2 945 34 05 / +371 2 869 45 72
Marocco
118 rue de Chevilly
94240 L'Haÿ les Roses
France
Phone: +33 (0) 954 180 305
E-Mail: info@sanotek.com

Poland
ul. Przemysłowa 17
32-083 Balice
Poland
Phone: +48 12 290 22 22
Email: biuro@cxsa.pl

Romania
Bd. Grivitei Nr. A8,
Brasov 500182
Romania
Phone: +40(268) 327 490
E-Mail: daniel.stroea@liamed.ro
Russia
Marksistskaya Street 3, bldg. 1,
109147 Moscow
Russia
Phone: +7 (495) 662 7866
E-Mail: info@tradomed-invest.ru


Scandinavia
Industrigatan 58
291 36 Kristianstad
Sweden
Phone: +46 (0)44 - 21 21 26
E-Mail: info@mikronmed.se


Slovakia
Trenčianska 47
821 09 Bratislava
Slovakia
Phone: +421 (2) 5263 1441
E-Mail: office@sk.cmi.sk


Spain
Concilio de Trento, 37-39
08018 Barcelona
Spain
Phone: + (34) 93 303 65 65
Switzerland
Schwarzenburgstrasse 230
CH-3098 Köniz
Switzerland
Phone: +41 (0)31 971 80 25
E-Mail: info@decovista.ch


South Africa
1st Floor
Adcock Ingram Head Office
1 New Road
(c/o New Road & 7th Street)
Midrand, 1685
South Africa
Phone: +27 11 635 0000

The Netherlands
Da Vincilaan 7
6716 WC Ede
The Netherlands
Phone: +31 (30) 600 8711
E-Mail: info@lameris-group.nl
Ukraine
Intermedex - International Medical Experts
LCC Druzhby Narodiv Boulevard
18/7 01103 Kyev
Ukraine
Phone: +38 050 353 71 87
United Kingdom
8 Railton Road
Wolseley Business Park
Kempston, Bedford
MK42 7PN
United Kingdom
Phone: +44 (1234) 302233
E-Mail: info@instinctiveuk.com


Turkey
Fulya Mah. Ortaklar Cad. Aksu AP.
Mecidiyeköy/Şişli/İstanbul
Turkey
Phone: +90 5339261408
Email: atakan@cemina.com.tr
Asia, Pacific and Middle East

Hongkong
12FI., No. 366, Junghe Rd.
Junghe City Taipei, R.O.C 235
Taiwan
Phone: +86 (10) 590 81 693
E-Mail: info@clinico.com.cn

Japan
Takagi Seiko Co., Llmited
330-2 Iwafune, Nakano-shi,
Nagano-Ken,383-8585
Japan
Malaysia
Suite 10-26 (10th Floor Unit 26)
Wisma Zelan,
Jalan Tasik Permaisuri 2,
Bandar Tun Razak
56000 Kuala Lumpur
Malaysia
Phone: +60 (18) 3284996
E-Mail: info@excimed.com

Saudi Arabia
Basha - Mohamed Adbul Latif Basha Medical Service LLC
Prince Abdul Aziz Ben Mosaed Ben Jalawi St.
Riyadh 11471
P.O. Box 3090
Saudi Arabia
Phone: +966 11 291 1861
E-mail: info@bashamedical.com



Singapore
Suite 10-26 (10th Floor Unit 26)
Wisma Zelan,
Jalan Tasik Permaisuri 2,
Bandar Tun Razak
56000 Kuala Lumpur
Malaysia
Phone: +60 (18) 3284996
E-Mail: info@excimed.com

Taiwan
12FI., No. 366, Junghe Rd.
Junghe City Taipei, R.O.C 235
Taiwan
Phone: +86 (10) 590 81 693
E-Mail: info@clinico.com.cn


Thailand
429 Bondstreet Road
Bangpood Pakkret NONTHABURI 11120
Thailand
Phone: +66 (0) 29610270
E-mail: info@filtechenterprise.com
New Zealand
OptiMed NZ
Unit 1, 3 Northside Drive
Whenuapai
Auckland 0814.
New Zealand
Phone: +64 9 281 4862
E-Mail: info@optimed.co.nz

South America