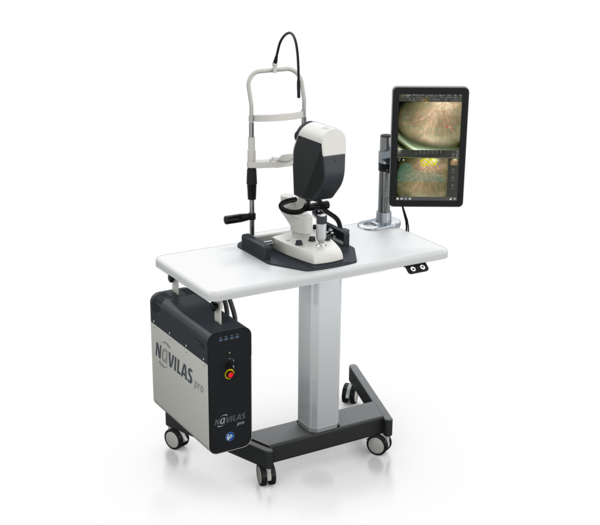 Navilas® 577s Pro
Precise - fast - economically efficient
Available at competitive pricing and growing with your application needs.
Navilas® - A New Era in Retinal Disease Management
Your video introduction to navigated laser therapy
The Navilas® Laser System is an advanced focal/panretinal photocoagulation device revolutionizing the treatment of vision-threatening retinal diseases such as Diabetic Macular Edema, Proliferative Diabetic Retinopathy and Retinal Vein Occlusions.
Pioneering Retina Navigation, Navilas® integrates diagnostics with laser therapy and allows a pre-planned, computer-guided and digitally documented treatment to be performed by the retina specialist.
The groundbreaking Navilas® technology enables the doctor to improve overall treatment accuracy as well as speed, comfort and safety. An optimized therapy concept aims at adding a durable effect and cost-effectiveness to pharmacological therapies.