Learn from retina experts in exclusive online presentations
Webinars
On-demand Webinar: CSCR - A deep dive into navigated subthreshold laser treatment strategies, with interactive case session

Speaker: Dr Jay Chhablani, University of Pittsburgh Medical Center (UPMC)
This webinar presents the basic principles of CSCR as acute and chronic disease and compares different treatments options like medication, PDT and retinal laser.
A deep dive will look at subthreshold laser treatment strategies which will be presented in an interactive case session.
Participants may follow the cases using a free interactive tool – Navigate App.
On-demand Webinar: Navegando en la retina – Navilas: otro concepto para tratamientos láser más fiables (en castellano)
Dr. Javier Montero, Hospital General de Valencia
On-demand Webinar Navilas® 577s Pro
Watch now
On-demand Webinar: Teleguidance with the Navilas Retina Laser
In this webinar, Dr. Kozak explains the concept of teleguidance with navigated laser and explains how this can benefit education and daily work in retinal laser therapy. The theoretical introduction will be followed by a practical demonstration using the new Navilas® remote access options for remote observation and planning of retinal laser treatments. Dr. Kozak discusses how remote access to the Navilas® software interface supports social distance guidelines during the pandemic and how this addresses common challenges in ophthalmology: Make expert knowledge available independent from physical presence in times when resources are limited and keep up education of residents or students while observation of on-site laser treatments is not possible, especially for larger groups of people.
Get webinar invitations right into your inbox
subscribe
On-demand Webinar: Virtual Symposium 2020 on Navigated Subthreshold Laser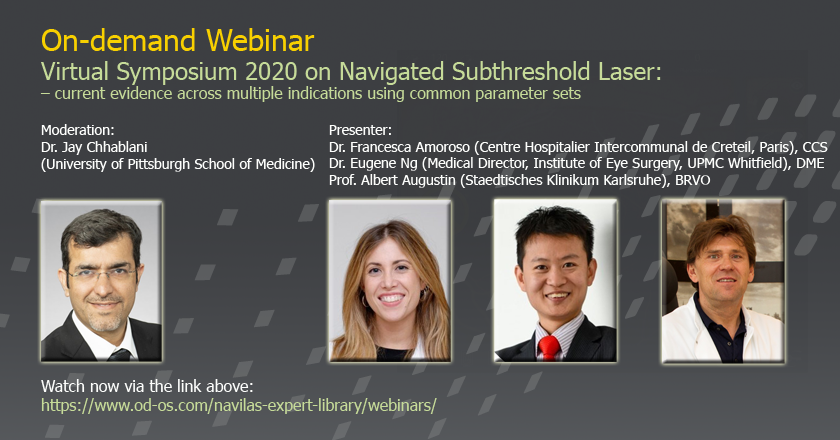 On-demand Webinar: Literature Review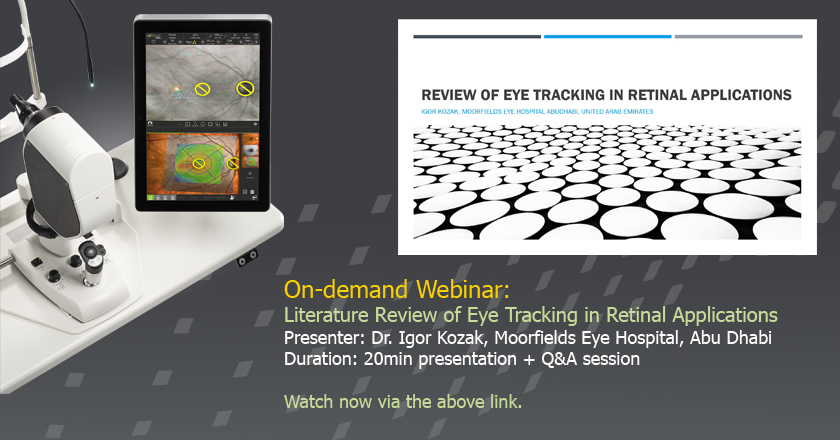 On-demand Webinar: FA - free planning of navigated laser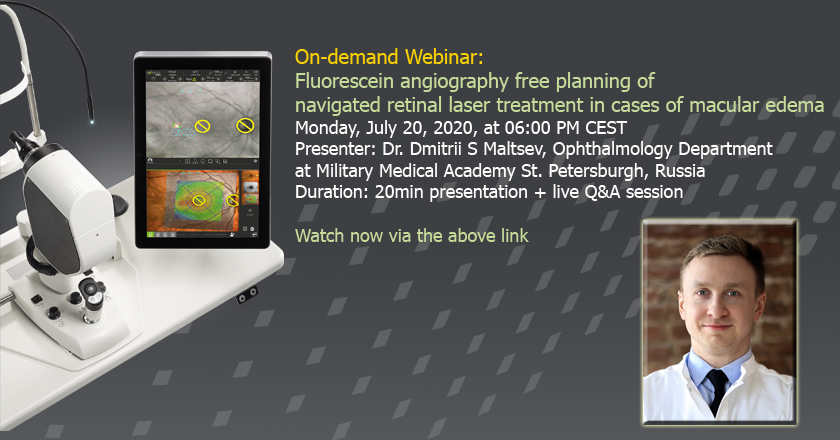 On-demand Webinars: Subthreshold Laser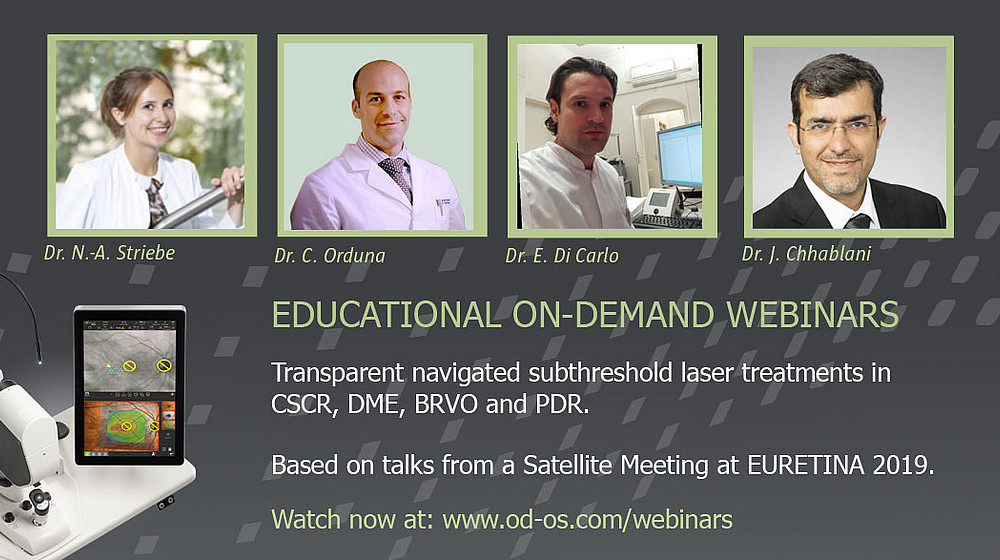 On-demand Webinar:
Retinal Tracking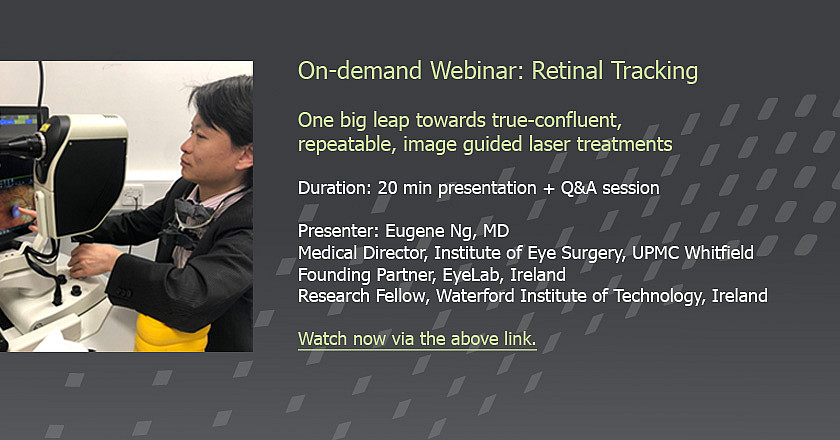 On-demand Webinar:
Clinical Practice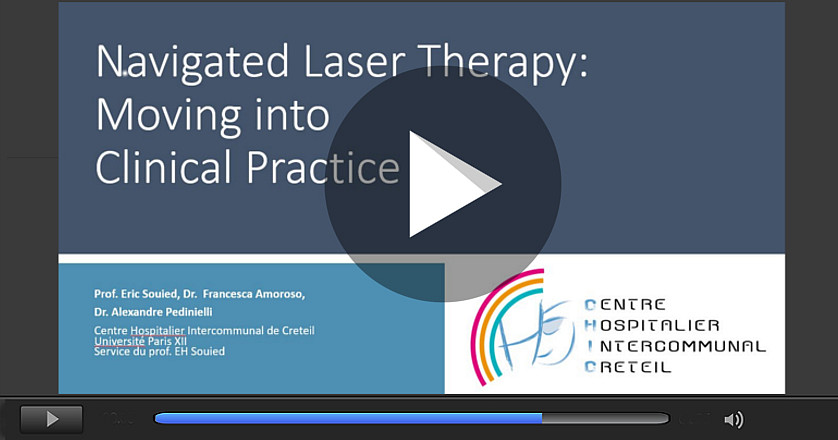 On-demand Webinar: Multimodal Imaging, PCV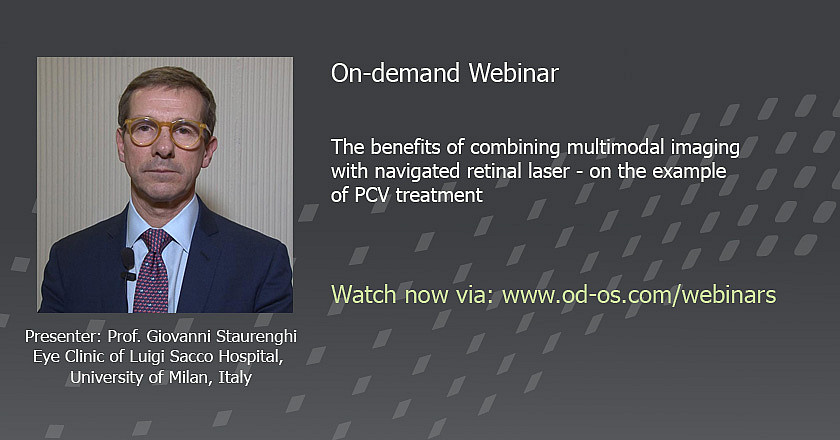 On-demand Webinar: Pre-planned Laser Retinopexy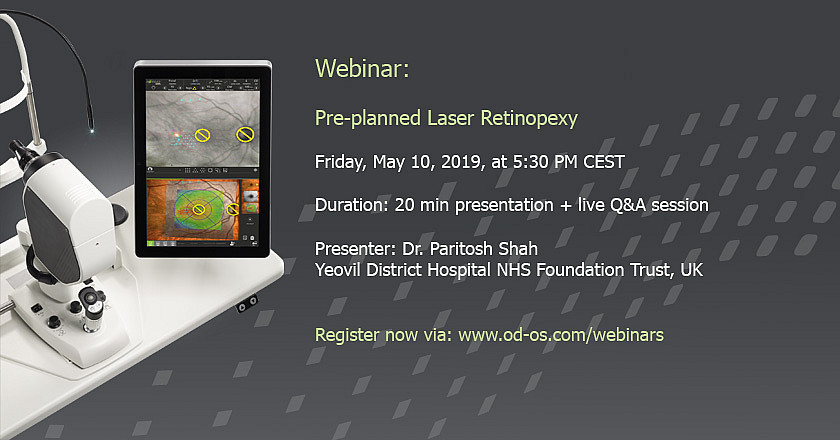 On-demand Webinar:
A Better PRP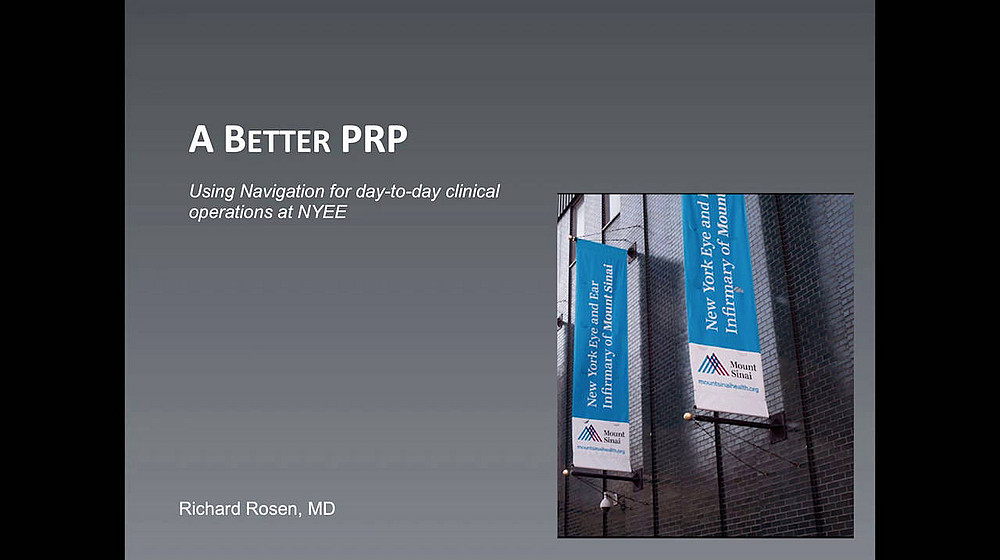 On-demand Webinar:
Microsecond Treatment