Learn from retina experts in exclusive online presentations
Webinars
Live-Webinar: Virtual Symposium 2020 on Navigated Subthreshold Laser
This virtual symposium presents experiences with navigated microsecond pulse laser therapy in the treatment of CCS, DME and retinal vein occlusion. Our international speakers will present their study results from the different application areas, explain the parameters used and present selected case examples.
Register now, for the Live-Webinar planned on Thursday, October 29, 2020 at 06:00pm CET
Upon registration you will automatically receive a link to the on-demand version.

Get webinar invitations right into your inbox
subscribe
On-demand Webinar: Literature Review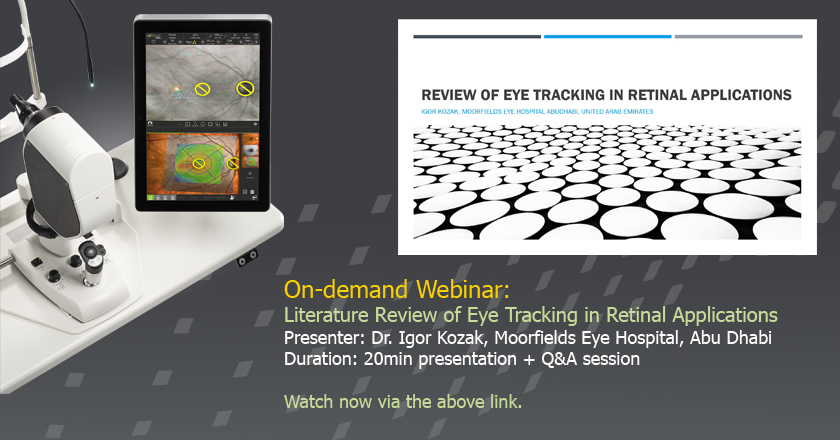 On-demand Webinar: FA - free planning of navigated laser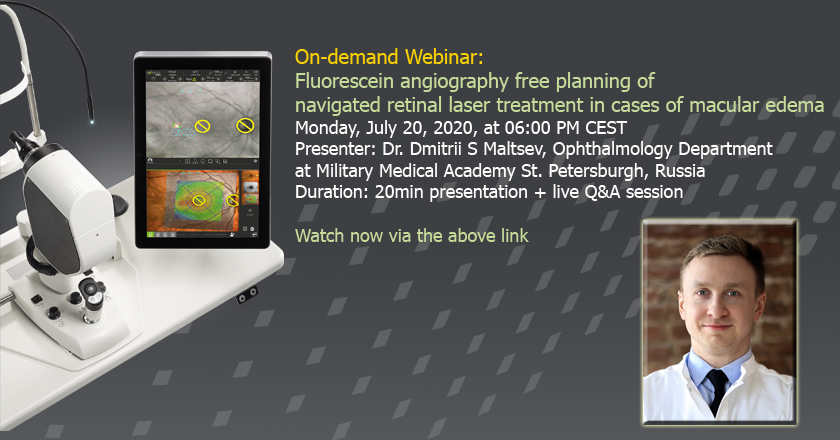 On-demand Webinars: Subthreshold Laser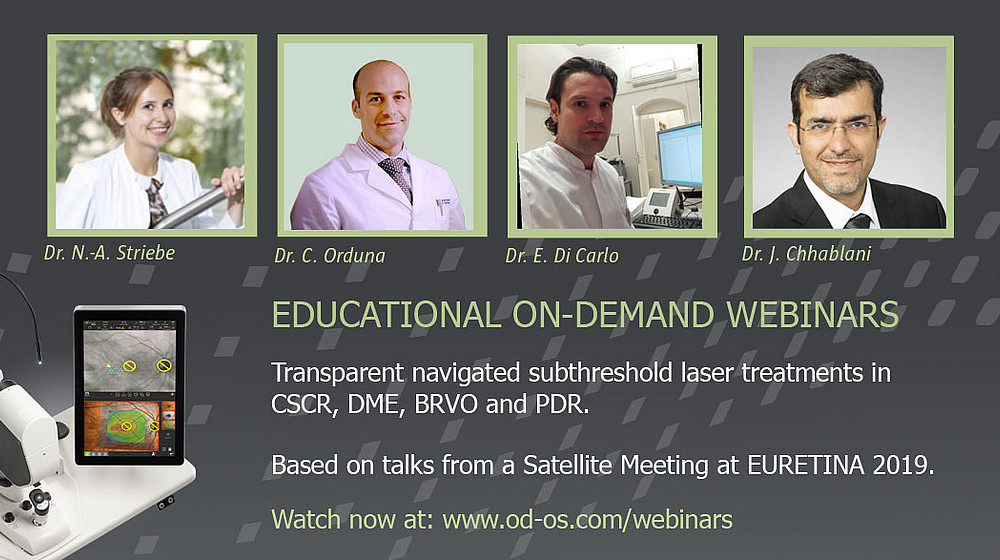 On-demand Webinar:
Retinal Tracking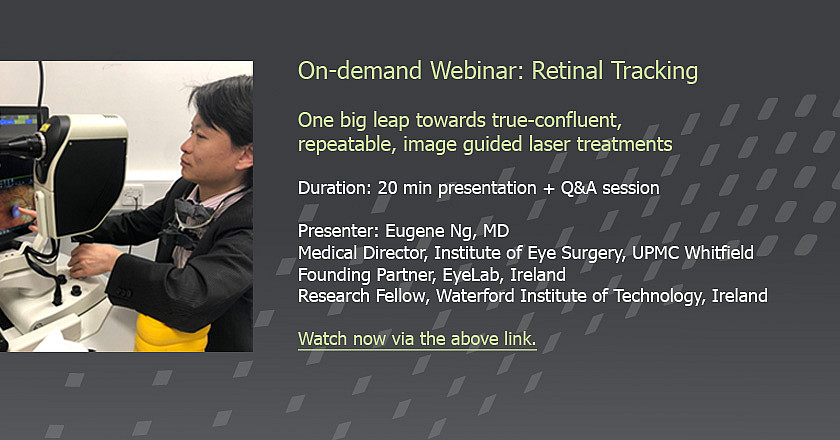 On-demand Webinar:
Clinical Practice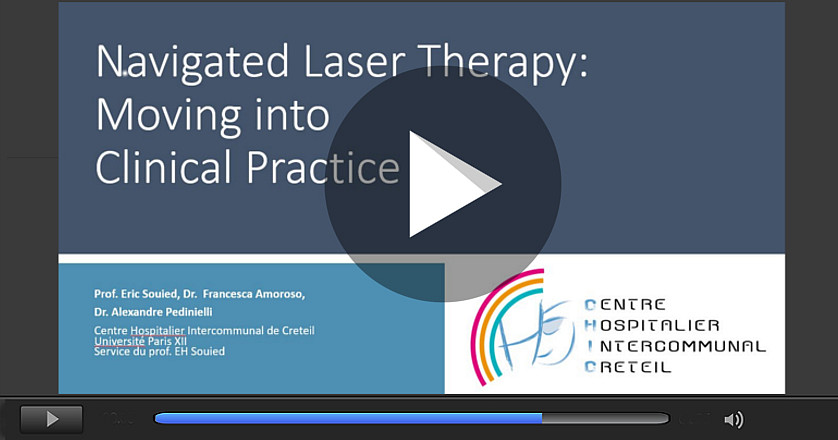 On-demand Webinar: Multimodal Imaging, PCV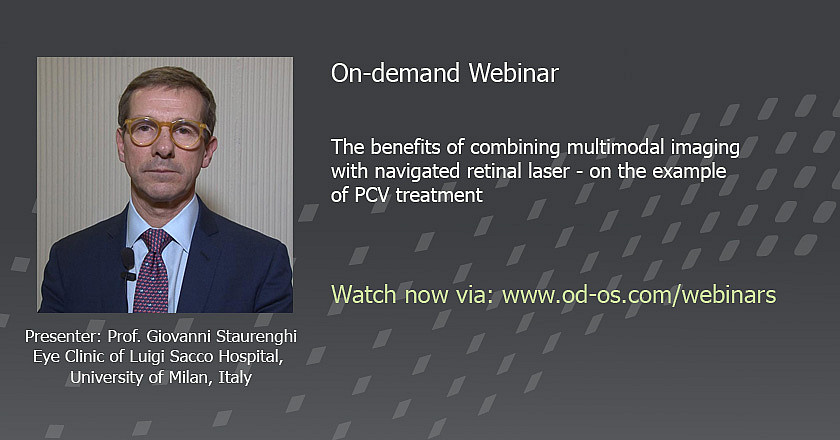 On-demand Webinar: Pre-planned Laser Retinopexy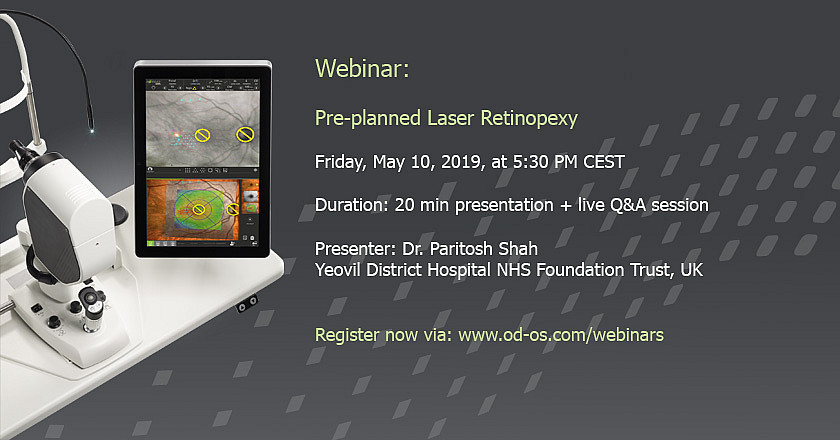 On-demand Webinar:
A Better PRP